Landscaping, Garden Maintenance Experts
Plantscapes Eireann is Ireland's leading Landscaping Design and Garden Maintenance company. Founded in Cavan twenty years ago by landscape gardener Peter Mc Dwyer (BSc Horticulture) we treat each landscaping job as it if were our own and this is where we stand out in terms of commitment and attention to detail. We design gardens across the country and many of our clients are from Leitrim, Monaghan and across the border into Fermanagh. As landscaping contractors we pride ourselves on the work that we do for each of our clients. We specialise in all your domestic and commercial outdoor needs and our services include Hard and Soft Landscaping, Lawn Installation and Lawn Maintenance. 
We listen carefully to your garden vision, then our Landscape Design Team bring those dreams to fruition. Another core service is Garden Maintenance which includes lawn installation and maintenance, weed removal and the planting of the right flowers, shrubs and trees for your garden's geography and soil type. We restore gardens that have lost their bloom and we are experts at Tree Surgery.  Contact us today for a consultation and follow the path to achieving the garden of your dreams. 
Our primary goal is to provide each of our clients with quality workmanship. And our reputation speaks for itself. To achieve this goal we work closely with each client to better understand the unique challenges involved with each new project. View below our extensive range of services – all at price that's right and affordable to everyone. 
Get Ready For Spring!
Then roll on Summer...
Now that Spring is in the air why not get your garden ready for the new season? The Plantscapes Eireann team will assess what work needs to be done in your garden and consult creatively with you – so we can give your garden the health check and seasonal make-over it deserves. 
We treat each garden as it if were our own and this is where we stand out  
in terms of commitment and attention to detail. 
Plantscapes Eireann
Respecting Mother Nature
"I was mesmerised by the way plants thrived and produced fruit and vegetables, when given the correct care and conditions they needed. I still to this day get huge enjoyment from planting and seeing fruit bearing trees doing well – the same excitement I felt as a boy."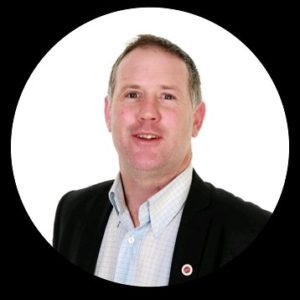 "Peter and his crew excelled our expectations with what could be done with our backyard. I have an eye for detail, but Peter's attention to detail is fantastic and I was duly impressed with the way they laid out our lawn & decking. They asked us what we thought on how things were progressing all along the way. Peter was very open to talking through ideas with us. The plantings, the lighting, getting the right effect with each part of the garden and being very flexible about it. We we most impressed with how Peter wanted us to be happy. They do such beautiful work. When people come over for a barbie we get brilliant compliments and we always recommend Peter & his team."
"We contacted Peter after upon seeing the work Plantscapes Eireann did on a neighbour's garden project. We were encouraged by his manner & knowledge of the conditions in this area and what would suit in our garden. We liked his decisiveness and recommendations of what would work the best in our garden. When the work began, Peter took care of everything. We didn't think we had the room for a garden so the kids (& ourselves!) could play and relax, but Peter proved us very wrong. We are so happy with the work. We look forward to maintaining a relationship with Peter as the garden develops further over time."
"Myself and my wife love being outdoors. We love it even more now as we have contracted Plantscapes Eireann to look after and maintain our garden. We are lucky to have Peter looking after our garden maintenance as we sadly don't have time through our work commitments. Every month to the day for 6 or 7 months of the year he takes care of the lawns, shrubs and anything else he sees fit. Any suggestions Peter has to further improve our garden and plantings we gladly accept as we trust his knowledge and commitment to us without question - It's great! Two very happy campers here"
"Our family is like the branches of a tree. We may grow in different directions, yet our roots remain as one."

Irish Tree Proverb