Landscape design Cavan, Monaghan, Leitrim
When you have Plantscapes Eireann on board to landscape your garden, rest assured your garden is in safe hands. Before we begin a project we offer our customers 3D Visualization of their dream garden. Our vast expertise in horticulture and landscaping from over 20 years in the business means that we will closely look at your space and create a design that will suit your environment and your lifestyle. Our experience in knowing the types of plants, shrubs and trees that will flourish in your garden is due to the many gardens we have worked on over the years. 
We believe that a garden should be a place of peace and refuge. At Plantscapes Eireann our aim is to create your green sanctuary – The Room Outside – that is sustainable for you and your family to enjoy and embrace forever.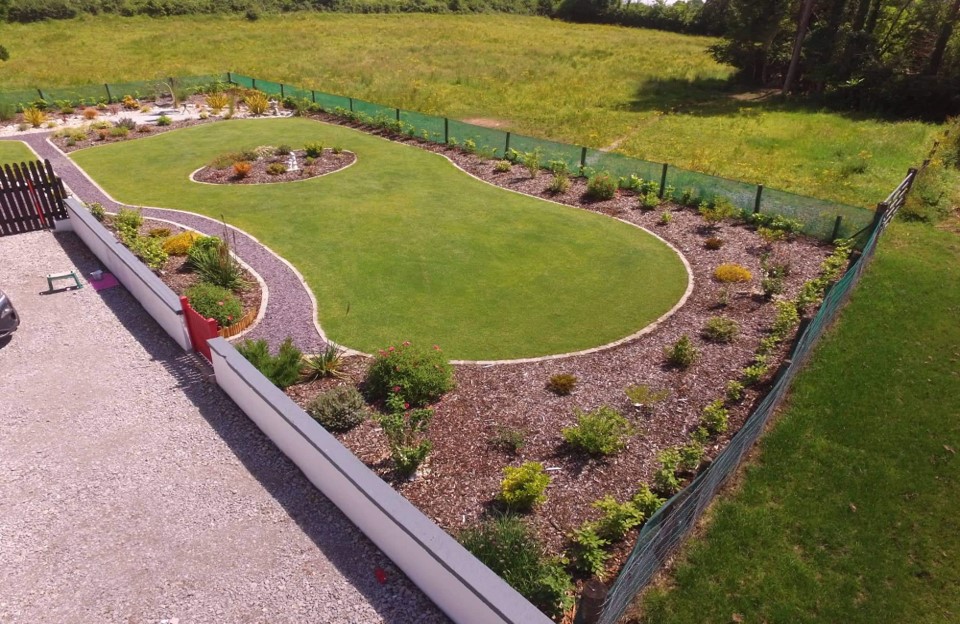 Benefits of Landscape Design
A well-landscaped, attractive yard has many benefits. Not only does it look great, it also adds value to your property, enhances curb appeal, and supports routine lawn care and maintenance, among many other things.
1. Weed Control
The secret to weed control in is to have a healthy lawn. When your lawn is weak, weeds find a way to sneak in and attack. Because many of them grow perennially, you could be spending hours trying to kill weeds every year. Investing in landscaping will make your lawn healthier and better able to fight off weeds on its own.
2. Increased Property Value
A home is a major investment. To drive up market value, consider landscape design as an option. Research done by Virginia Tech found that professional landscaping can boost property values by as much as 12% when a lawn is upgraded from average to excellent – a service we can happily provide. Don't just mow your own lawn or trim your shrubs – you may be losing out on an opportunity to improve your home's overall value!
3. Reduced Utility Costs
Many people don't realize that landscape and lawn maintenance can actually lower utility bills. Carefully placed trees and shrub pruning can shade your home and reduce the need for air conditioning in the summer, and block cold wind to reduce the need for heating in the winter. Certain designs are also greener and more sustainable, so require less water to stay lush throughout the year.
4. Protection of Natural Wildlife
Landscape design is beautiful, and has the added benefit of being able to protect the environment. By planting local greenery and using local soil, you're fostering nature. Plus, your plants will require less lawn maintenance and last longer! You can even incorporate things like birdhouses and bird fountains for natural, year-round beauty.
5. Landscape Design Privacy
Is your home on a corner lot? Do you want a natural barrier between your property and your neighbors'?
Landscape design would be perfect for you! Trees can protect your home and give it a more secluded feel without the need for fences. Trees can even act as a barrier for neighborhood sounds like traffic, lawnmowers, and pets.
6. Functionality
Landscape helps you make better use of your property to get more benefit out of it. If you install a patio, you and your family will have a beautiful place to eat and entertain outside. A garden gives you a peaceful area to plant flowerbeds or grow tasty vegetables. New outdoor landscape lighting can allow you to stay outdoors longer in the evenings. No matter what features you choose, they'll not only provide beauty but also function!
Ref: Purple Care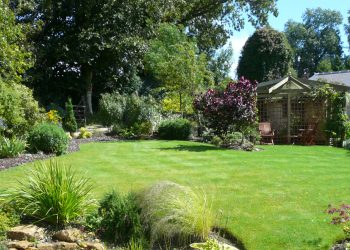 As part of our Landscape Design service we also ensure your lawn is top notch. Uneven lawns need to be raked level and cultivated. The lawn is then de-weeded, mowed and edges are strimmed. If you need an instant lawn we can install turf grass which is essentially an instant mature lawn. We also provide the option of sewing grass seeds. With this option you will need to wait for the lawn to germinate and mature and this could take approximately 2 months. Why not take a quick look at our Garden Maintenance page for more information about our lawn care service. 
When we fully landscape your garden and then hand it over to you, we will have done so with the goal of minimal maintenance in mind. Certain decisions such as the way we design your lawn can result in easier lawn mowing. Again this reduces maintenance time, which usually means you will be more inclined to maintain your garden over the long run.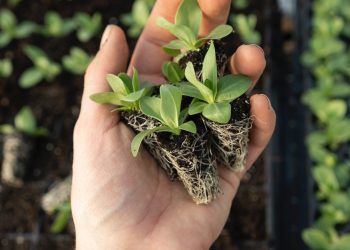 Our motto is 'A plant for every place'. When thinking about planting and what to plant, it's important to be aware of the amount of light coming in to your garden. Is there full sun, partial shade or full shade? What is the soil type and PH of the soil? And what is your geography i.e. are you living near the coast or more inland? Geographical differences are important because coastal gardens need plants that can live with salty winds whereas inland gardens need plants that can cope with more extreme changes in temperature. 
Following on from minimum maintenance, when we landscape your garden we pay special attention to what is sustainable throughout the life of your garden. This includes types of plants, shrubs and trees we choose and how your lawn is designed. It also includes decisions on certain garden features. For example installing long-lasting fencing vis-à-vis short term fencing can effect the maintenance of a garden. A concrete wall or a top quality durable wooden fence, will most likely be there for many years and requires low maintenance. All these elements need to be considered when designing a long-lasting garden.