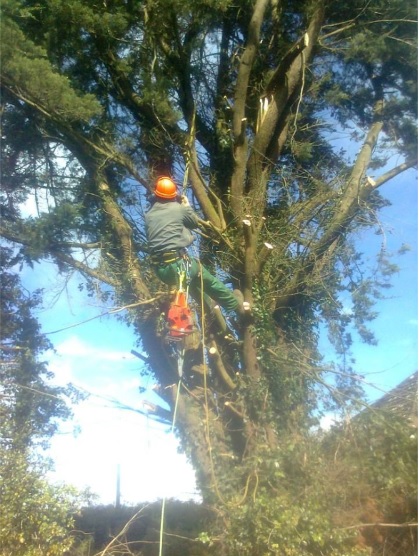 We believe that all tree surgery and maintenance work should be done in a way that will allow your garden to grow and flourish into something more beautiful. We understand that many years of care, work and indeed hope have gone into your garden. We offer tree pruning and formative pruning. Formative pruning is where we take control of the tree's growth at an early stage, thus reducing the need for heavy pruning in the future of the tree or screen growth.
Tree surgery and felling is a dangerous task and must be respected. For this reason it is vital to hire an experienced tree surgeon.
Before you cut a tree you need to to see if it is infected. If it is then that can effect the way it falls – it could be rotten inside, it could be split in half.  Our initial analysis of the tree will inform us as to how to approach the felling task. Please be aware of this before trying to ever attempt to fell a tree. But it is always better to hire a professional. There have been numerous fatal accidents and serious injuries arising from inexperienced people felling trees.